I will participate in a workshop at IREX in Washington D.C. on November 13, 2013.
The workshop is titled Social Network Analysis: Influence and Impact Beyond Likes and Retweets.  We will focus on the applications of social network analysis for development efforts, exploring how SNA can:
Create viral and influential advocacy and political campaigns
Find business and employment connections for entrepreneurs and youth
Identify hidden disease vectors and stop new infection pathways
Break circles of government corruption and graft
Target existing informal support resources for disaster response
The workshop will be facilitated by Wayan Vota along with three social network analysis researchers:
This Deep Dive will be an active event. We will mix thoughtful discussions with experiential activities, building social capital while we learn about social networks. Participants are encouraged to submit social media topics in advance so maps and reports can be generated for the event.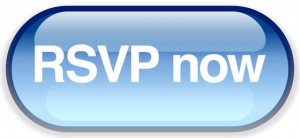 Note that this event is in-person only, so please RSVP now to attend.
How Social Network Analysis Can Improve Impact
IREX Tech Deep Dive
8:30am-12:30pm,
November 13th, 2013
IREX Headquarters
Washington, DC